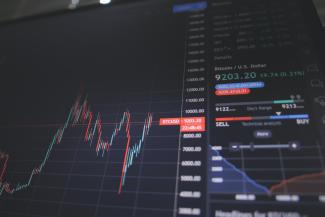 Market Update for March 18, 2022
A fantastic week for equities, as growth stocks exploded back to the forefront following several miserable weeks of declines.  I have been feeling for some time like the Fed rate decision of 3/16 was something the stock market bulls wanted to see in their rearview mirror before really committing to buying stocks for more than the very short-term, and that appears to be the case.  The Fed is committed to 6 more interest rate increases this year, and the stock market response seems to be comfortable with that glidepath.  It will be interesting to see if growth stocks continue to lead the market recovery or if value takes back over, assuming we can continue to progress off of this past week's gains. 
I think progress can continue to be made, but of course the news could get worse again and the market could go down for any number of reasons.  The S&P 500 has bounced off of the 4,170-4,200 level several times in the past few weeks, though, so I certainly am still looking at that level as a "floor" I hope it can hold.   That is to say I do not expect to go below roughly that level, and would see a sustained break below that level as a short-term bearish sign- and assuming we do not break that level I am a bull.  Oil and gold prices have retreated from very lofty recent levels, and the 10-year Treasury is up to 2.15%.  30-year mortgage average as of today is 4.526% and a 15-year is 3.655% - I hope any recent refinancing activity for my clients has already occurred (months or years ago)!