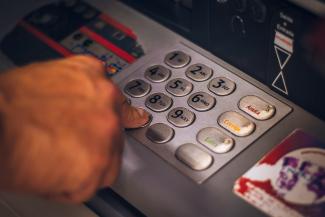 The Federal Reserve raised rates again last Wednesday.  I have discussed this at length from various angles in previous posts, but please understand online savings accounts are now near or even in excess of 5%.  They have low or no minimums, and they interface directly with your bank.  I know this is a leap of faith for some of you who have not previously embraced online banking, but just understand your brick-and-mortar bank or credit union branch will never be able or willing to compete with these online banks, and yet the online options are still FDIC insured.  I do not think most of my clients need a large percentage of their portfolio sitting in savings accounts, but some of you err on the side of caution and do keep larger balances there, and if that sounds like you, you owe it to yourself and your financial future to make sure your safe money is making as much money, safely, as possible.  Here is a link to various options, none of which I have a business relationship with:
 
https://www.bankrate.com/banking/savings/best-high-yield-interests-savings-accounts/
I can advise and guide you related to this topic, but you must do the legwork between the online bank and the existing bank or credit union.  It is not difficult, but I cannot take part as this is not a product I offer.  One final note, monies earned are taxable, and the online banking entity will send you a 1099 at the end of the year for you to claim the interest on your taxes.